The spirit of the season is everywhere you look and we love to shine the light on those who give back – especially in a big way like the Arizona Diamondbacks. In the spirit of the holidays, the D-backs have announced a series of community events that will take place next week.
D-backs Holiday Party at Boys & Girls Club
MLB All-Star Arizona Diamondbacks Boys & Girls Club in Phoenix
D-backs employees will be making this holiday season extra special for nearly 500 kids and their families at the MLB All-Star Arizona Diamondbacks Boys & Girls Club. The evening will consist of games, gifts, crafts and food courtesy of Streets of New York.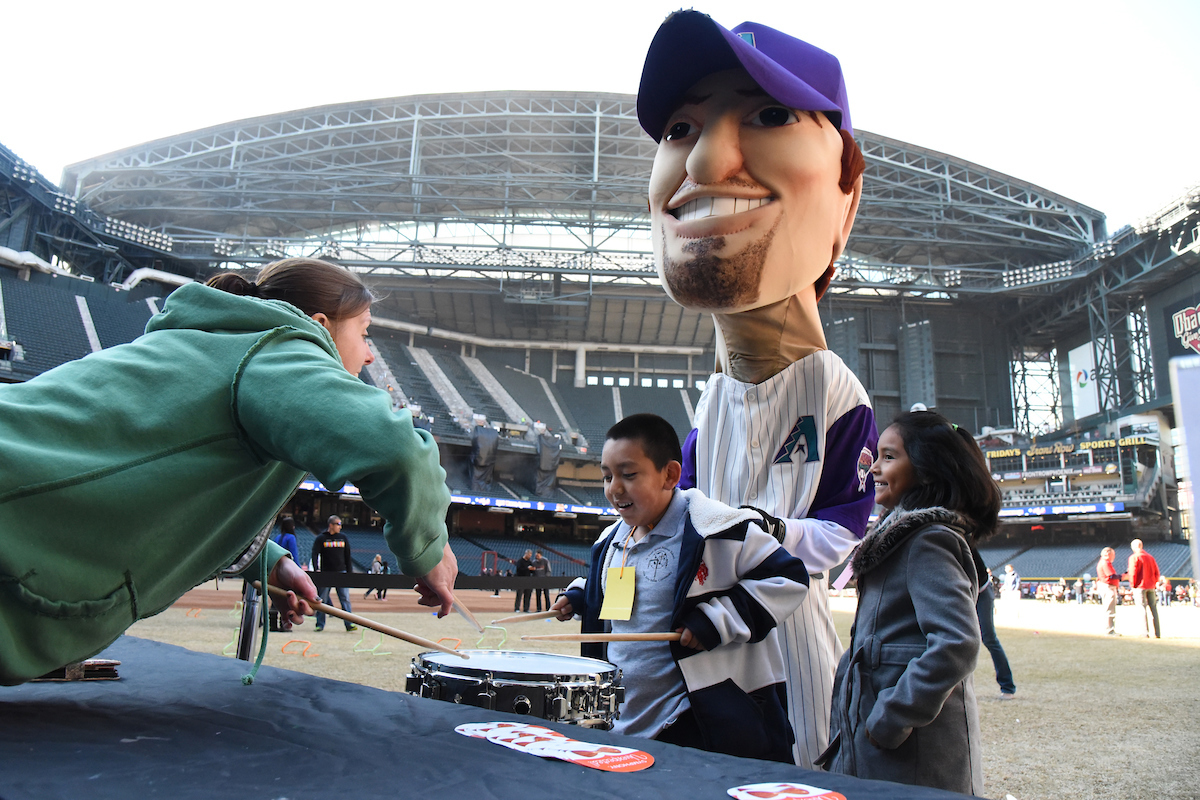 (Photo by Brianna Doe/Arizona Diamondbacks)
Homeward Bound Shopping Spree
SuperTarget – Christown Spectrum Mall in Phoenix
D-backs employees will join more than 30 Homeward Bound children ages 13-18 to shop for gifts for their parents and siblings as well as supplies for school or a warm outfit. The employees will be paired one-on-one with teens in Homeward Bound's transitional housing program and will be given $250 to shop for needed items and to make the holiday season a little brighter.
D-backs 19th Annual Winter Classic, presented by University of Phoenix
Chase Field
D-backs players and coaches will join D-backs President & CEO Derrick Hall and will interact with more than 570 children at the team's 19th annual Winter Classic Holiday Party, presented by University of Phoenix. Each child will receive numerous gifts including a D-backs sweatshirt, drawstring bag, new shoes and a couple of books, compliments of the D-backs and University of Phoenix.
The kids will also be treated to unique Chase Field experiences such as photos with Santa, Phoenix Symphony Instrument "Petting Zoo," Phoenix Herpetological Society Petting Zoo, Fitness Zone with D-backs trainers, D-backs Science of Baseball zone, Wiffle ball and run the bases, University of Phoenix Reading Center, Holiday craft station, Star Wars characters and meet and greet and D-backs inflatables and games.
3